Venue Hire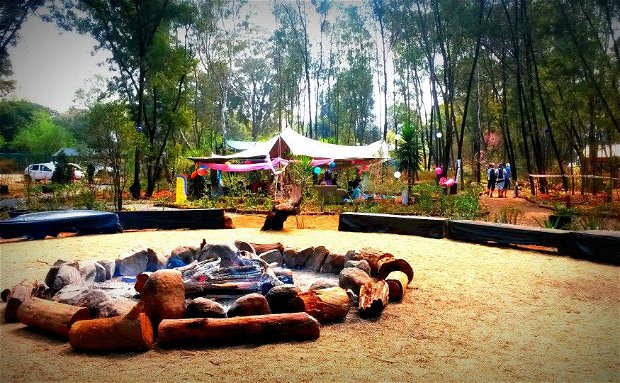 Venue Hire for any occasion with special energy
Suitable for a budget weddings and affordable event.
Please ask for our special for your special occasion this year ( 2021)
Please contact us for a quote
071 6360106
[email protected]
* Wedding functions
* Small intimate country functions
*Engagement parties
*Birthday parties
* Bachelor and Hen parties
*Corporate functions
*Team building
*Markets
*Wellness day
*Ceremonies
*year-end functions
*Baby showers
*Family gatherings
*Reunions
*Bar mitzvah \ Bat mitzvah
*larger festivals
Planning a beautiful occasion set in the country side?
Look no further
Surrounded by forest and stunning gardens, tranquil water features, and personal space.
Woodland Gardens Venue is a unique tranquil outdoor venue which could provide you and your guests with a function to suit your every need.
Woodland Gardens is a retreat with a very special energy, that is tailor-made to accommodate any occasion with a peaceful, beautiful setting out, at the countryside.
Be it a wedding, birthday celebration or corporate function, Woodland Gardens and their team will ensure your special day runs smoothly with catering, décor and hiring specialists on site, your function is sure to be a success.
While our venue accommodates between 20-500 guests, we are happy to hold smaller, more intimate countryside weddings. We can custom make your day to suit your requirements and your budget,
Erect a marquee on our beautifully manicured grounds (this could provide shelter for any type of function) or simply enjoy a picnic under our old whispering trees.

ACCOMMODATION
Our venue accommodates up to 18 people in our cozy self-catering chalets.
Our units are perfect for singles, couples and families needing to get away. We offer tranquil gardens, forest walks, and observation deck with the Mountain View and a rock swimming pool with deck.
For the Bride & Groom we have our special Honeymoon suite and the option to indulge yourself with our massage facilities to pamper yourselves for your special day on site.

Woodland Gardens hosts events (Venue Hire) with or without the booking of the chalets, such as:
* Wedding functions
* Small intimate country functions
*Engagement parties
*Birthday parties
* Bachelor and Hen parties
*Corporate functions
*Team building
* Wellness day
*Ceremonies
*year-end functions
*Baby showers
*Family gatherings
*Reunions
*Bar mitzvah \ Bat mitzvah
*larger festivals
…