Picnic Baskets Menu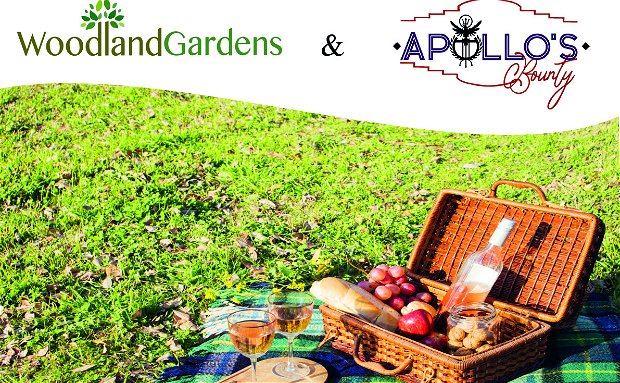 Woodland Gardens Lodge offers you a Picnic Basket menu of your choice.
Along with Apollo Bounty restaurant in Magaliesburg , we offer you a variety of lovely picnics full of
deliciousness.
Pick a spot under our trees, in our gardens, overlooking the countryside on our viewing deck - or inside your
cozy chalet - for a fantastic country picnic experience!
Contact us today 0828732736 (WhatsApp)
                                                               Picnic hamper #1 ( couple Hamper )
3 x 50g Cheese, Salami and mozzarella roll ups , Savoury biscuits ,Small loaf of sour dough ,Chicken liver pate ,Hummus ,Onion Marmalade ,Salsa Verde ,Strawberries ,Chocolates Rusk Baby bottle of sparkling or wine
                                                                                  R450
                                                                 Picnic hamper #2 ( couple Hamper )
Roast vegetable quiche ,125g Brie or other cheese , Savoury biscuits ,Onion marmalade ,Olives ,Pickled aubergine ,Small loaf of sour dough ,Babaganouch ,Fruit Skewers ,Chocolates ,Short Bread ,Baby bottle of  sparkling or wine
                                                                                    R450
                                                                Picnic hamper #3 ( couple Hamper )
Beef sausage rolls ,Mini pancakes with mushroom filling ,Tzatziki ,Small loaf of brioche ,Onion Marmalade, Salad Apollo's ,Savoury biscuits ,Cream cheese pate ,Strawberries ,Chocolates ,Biscotti ,Baby bottle of sparkling or wine
                                                                                       R450
                                                             Picnic hamper #4 Vegan ( couple Hamper )
Roast vegetable and mushroom skewers ,Basil pesto ,Hummus ,Babaganouch ,Pickled peppers ,Small sour dough bread ,Apollo's salad ,Spicy cous cous, pearled barley and cucumber salad ,Strawberries ,Coconut  yogurt ,Biscotti ,Baby bottle of sparkling or wine
                                                                                    R450